Search engine optimization is more vital than ever for businesses aiming to boost their online visibility and attract more customers. Many companies partner with managed SEO agencies to leverage optimized strategies and dedicated management of their efforts as part of their online efforts and to take your strategies to the next level. And the main driver for this is the saturation of niches within search engines and the level of competition added daily within search results, and the diversity of search engines such as Google, Bing, Duck Duck Go, and more.
Today it is more important than ever to consider a consultant or strategist or hire an expert team. This in-depth guide will explore what managed SEO entails, compare DIY and professional services, uncover the powerful benefits, and equip you with the criteria to pick the right agency partner to meet your goals. With a properly managed SEO solution, companies can gain more organic search traffic and leads, improve brand reputation, and achieve a tangible return on investment. First, we'll define managed SEO services and how they work.
Defining Managed SEO Services And How They Work
Managed SEO services, or SEO management, refers to an SEO company handling and optimizing your site and holistic SEO strategy, site, and content to elevate rankings, traffic, and conversions.
The SEO agency handles critical optimizations like keyword research, technical audits, content creation, and more. Managed SEO provides customized packages tailored to your budget.
Many agencies offer fundamental plans focused on audits and suggestions, growth packages with dedicated optimization, and premium managed services where they become an extension of your team. An SEO manager at an agency guides campaigns from strategy to execution, furnishes optimization suggestions, tracks performance, reports on progress, and ensures your SEO goals are met through dedicated management. They act as a strategist for your SEO needs. For those interested in understanding the basics of SEO, Google's SEO Starter Guide is a great resource.
In 2023, the integration of AI in SEO becomes more prevalent. SEO professionals are leveraging AI-based automation to improve cross-channel collaboration, advance workflow, and enhance reporting processes. AI is also being used to understand and respond to real-time data and insights.
Activities Included
The core activities involved in managed SEO should enhance every aspect of your business online and enhance your digital marketing efforts and online presence. This typically encompasses keyword research, on-page optimization, and off-page SEO, including content creation and occasionally building backlinks (often done by a specialist), SEO audit for a website, performance tracking, and reporting.
Different Service Packages
Managed SEO is delivered through customized SEO plans and SEO packages that provide varying levels of service, from basic audits to premium management (end to end ), tailored to your budget and objectives. These packages are designed using the best-proven strategies fitting your business.
The Role of an SEO Manager
An SEO manager at an agency guides campaigns from strategy to execution, furnishes optimization suggestions, tracks performance, reports on progress, and ensures your SEO goals are met through dedicated management. Their services help in achieving your SEO goals.
Now that we've covered the basics of managed SEO let's compare it to handling optimization in-house.
Comparing DIY vs. Professional Managed SEO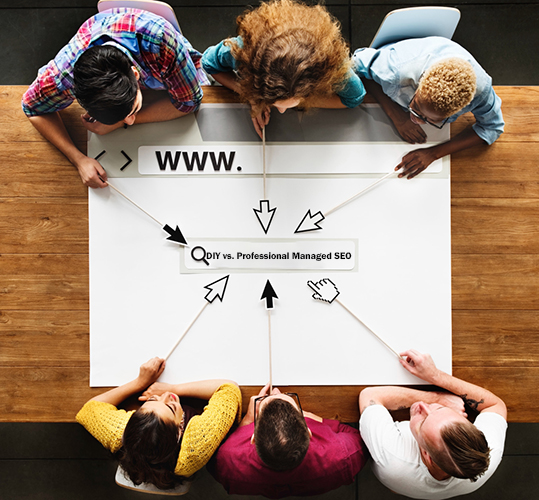 Managing all aspects of SEO yourself can be a ton of work for many businesses.
Managing all aspects of SEO yourself can be a ton of work for many businesses. DIY SEO gives you more control and may save some money, but it requires extensive effort, expertise, and using tools like Ahrefs, SEMrush, Hubspot, and more. Juggling it all yourself can be tough.
This is where having the value of a dedicated account manager from a professional SEO agency comes in handy.
Managed SEO delivers an outside perspective, conserves time and resources, and unlocks advanced strategies.
Though professional services come with ongoing fees, the ROI typically outweighs the costs. Agencies also boast the flexibility to scale campaigns and act quicker on optimization needs.
Ultimately the choice depends on your capabilities vs. the need for specialist support and proven results an agency can provide.
Pros and Cons of DIY SEO
The pros of in-house SEO include more control, potential cost savings, and deeper insight into your website. A downside is the steep learning curve, major time demands, lack of expertise, and limited ability to scale campaigns.
Benefits of Professional Services
The advantages of managed SEO include the agency's experience/know-how, time savings, objective outside lens, access to proven tools and strategies, ability to scale smoothly, and track record of results. With professional SEO services and marketing strategies, you can see the results of your SEO efforts more clearly. Most agencies indicate around 3-6 months from campaign launch until notable rankings and traffic gains materialize. This ramp-up period is expected. It's important to be patient and consistent to see the results of your SEO efforts.
The Cost Implication
Many businesses weigh whether to handle SEO internally or enlist a professional agency. DIY SEO provides more control and potential cost savings but demands extensive effort, expertise, and tools. Managed SEO delivers an outside perspective, conserves time and resources, and unlocks advanced strategies. Though professional services come with ongoing fees, the ROI typically outweighs the costs, saving you both time and money in the long run.
Table Comparing DIY vs. Managed SEO
Once you understand the differences between DIY and professional SEO, it's important to dive into the powerful benefits agencies provide.
The Powerful Benefits of a Full-Service SEO Agency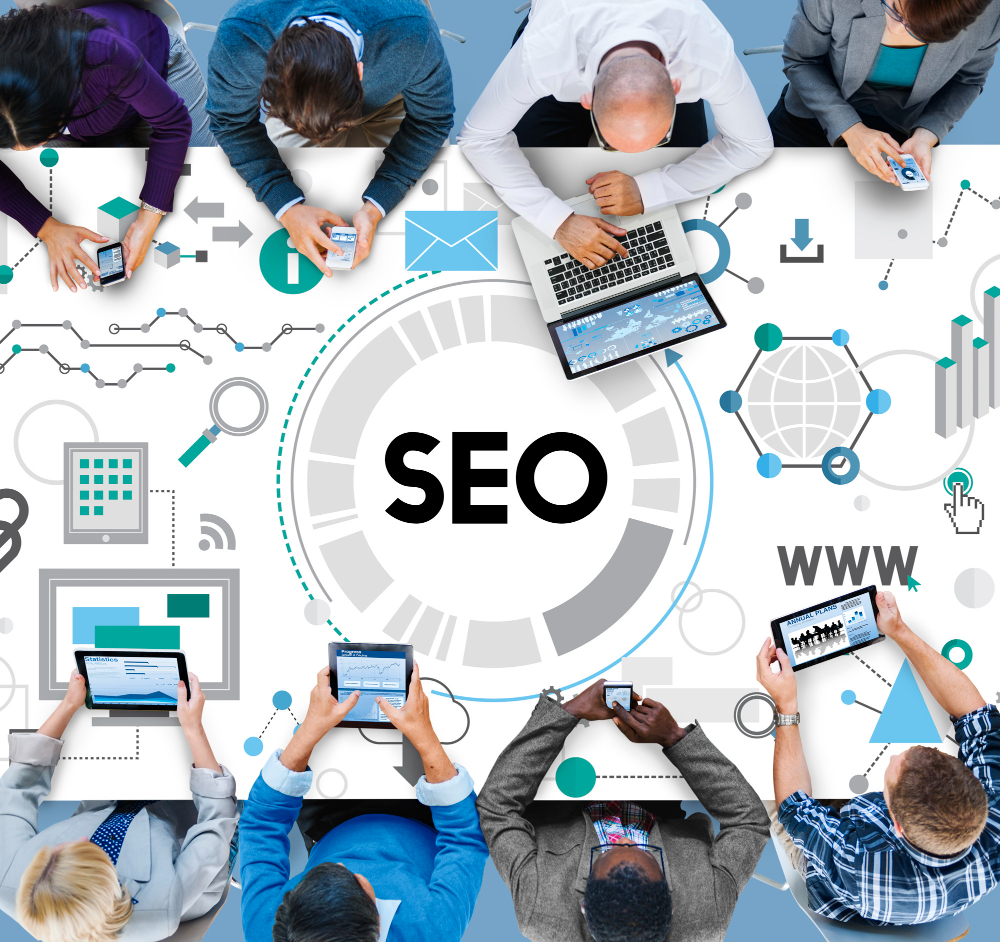 The benefits of SEO cannot be understated! As technology evolves, partnering for SEO services will provide long-lasting benefits. The right strategic collaboration with a full-service SEO agency or SEO partner to manage your SEO provides tremendous benefits for your business. Full stop.
Your competition is definitely investing in an SEO specialist or has been for a very long time to see results; it could take months, if not years, to get into the page rankings that will drive ROI.
With the right SEO provider, you gain access to an expert SEO service team across areas that cover all aspects of optimization services for search engines, like technical SEO, off-page SEO, content strategies, keyword research, link building, and more than hiring an in-house team often lacks.
The mastery of proven strategies accelerates campaigns and delivers faster results. Agencies also provide an objective outside perspective, revealing growth opportunities you may have overlooked. Ongoing optimization and maintenance by the agency saves you time while powering long-term success. Many agencies showcase client case studies and success stories that socially validate the ROI and wins delivered for companies like yours.
Access to Expertise and Technology
SEO agencies possess specialized expertise, best practices, and powerful SEO tools like rank tracking software, content tools, and link analysis that in-house teams frequently lack.
Increased Efficiency and Results
Using an experienced agency for SEO speeds up campaigns and heightens rankings, traffic, and buyer conversions faster than trying to DIY with limited resources.
Strategic Oversight &  Growth Opportunities
Agencies lend an objective outside lens on your website/industry, uncovering unoptimized areas and potential for growth you may have missed.
Case Studies and Success Stories
Esteemed SEO agencies present compelling case studies that demonstrate the tangible ROI and outstanding outcomes attained for their clients. These well-documented success stories serve as a testament to their expertise and effectiveness in delivering remarkable results.
Of course, not every business needs to outsource its SEO. We'll discuss how to determine if it's right for you.
Do You Need Managed SEO Services?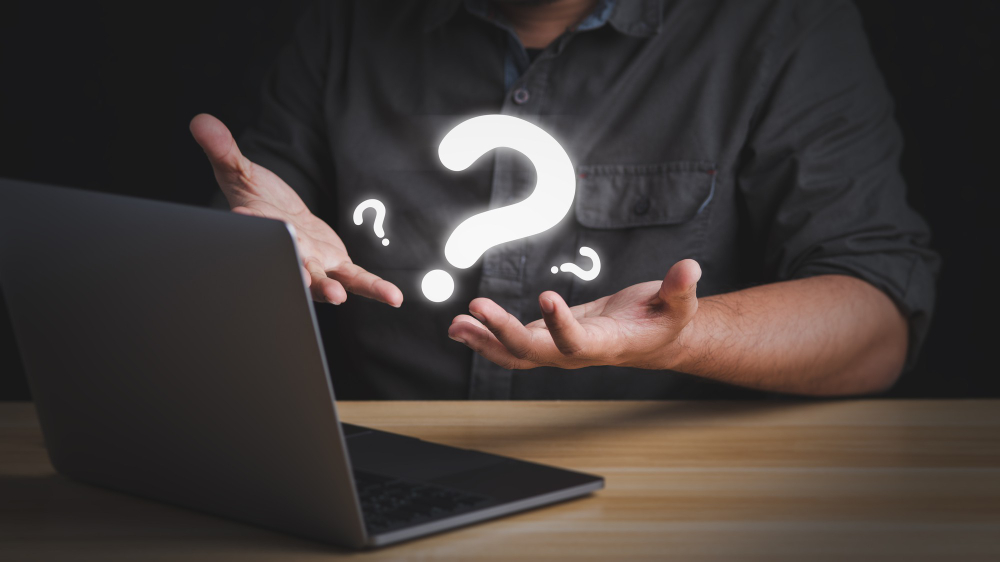 We'll go over signs that indicate you may need help from a managed SEO service. I will start by saying not every business requires professional support and managed SEO. Evaluate your internal marketing capabilities, resources, and expertise before deciding. Consider if SEO services provide the necessary support for the aspects of your business that need improvement. Have business goals that SEO can help you accomplish, like increasing site traffic or boosting leads.
Audit your existing efforts – are rankings and traffic declining or stagnant?
Can this be reversed internally?
Examine competitors successfully leveraging SEO – can you match their efforts solo?
If hitting your targets seems hard to do solo, bringing on an SEO agency may be a smart move. Managed services are ideal when your team doesn't have the time, skills, or tools to optimize SEO by yourself.
Aligning SEO with Business Goals
Gauge your strengths and weaknesses with respect to time and money and align your business goals with how SEO can help your business. For example, website optimization, expanding brand awareness, capturing more market share and scaling your marketing services, and accelerating lead gen. Define quantifiable objectives; the best SEO package is the one that aligns with your goals, increases revenue, and is within a budget that drives growth results of your SEO.
Evaluating In-House Capabilities
Audit your team's current SEO skills and knowledge. Identify strengths but also gaps where your team may lack expertise.
Considering the Competitive Landscape
Do a comprehensive overview of your competition and pay attention to the competition that shares the keywords you are after, not just what you believe are your competitors. This is the method to research competitors using SEO successfully. If they're outperforming substantially, managed services can help close the gap.
Signs You Need Managed SEO
Indicators it may be time for managed SEO include:
Declining rankings/traffic
Lack of in-house expertise
Competitors' SEO success
You cannot identify growth opportunities effectively
You cannot scale your business and feel overwhelmed, and revenue is declining
If managed services make sense for your goals, it's vital to set proper expectations around timelines for SEO success.
Setting Proper Expectations-Realistic Timelines
Patience is important when starting managed SEO. It takes time to research keywords, optimize pages, build links, and climb the rankings. You don't want fast growth; fast growth is gaming the system and can lead to bigger problems down the road.
As they say, easy up and easy down. Most agencies quote ~3-6 months before concrete results emerge.
Success comes gradually through consistent long-term optimization. Avoid firms vowing overnight results or guaranteeing first page rankings – sustainable visibility, branding, and revenue growth require continuous effort over many months.
Typical SEO Ramp-Up Period
Most agencies indicate around 3-6 months from campaign launch until notable rankings and traffic gains materialize. This ramp-up period is expected.
Why is consistency key?
SEO work must be steady and continuous. One-off initiatives will erode as rivals stay optimizing. Ongoing optimization builds sustainable rankings.
What affects SEO timelines?
Variables impacting SEO timelines include keyword difficulty, content frequency, link-building pace, and website elements like mobile speed. The skill of the agency also plays a key role.
With the right agency partner, you can achieve significant growth that is measurable over time.
Quantifiable Business Growth With Professional SEO
SEO provides tangible business growth you can quantify when expertly managed, including:
Increased organic traffic and conversions
Higher lead gen and sales
Improved brand visibility and authority
Enhanced online reputation
Greater website conversion rates
Studies show that SEO ROI averages 530%. Agencies should be able to provide examples of major gains in traffic, revenue, etc., that clients obtained. The business expansion enabled commonly outweighs the monthly expenditure.
Increased Traffic, Leads, and Sales
Competent SEO grows organic traffic and conversions, elevating leads and sales attributable to search visibility.
Website Authority and Brand Reputation
Faster mobile page speeds and positive online mentions build brand visibility and trust. Faster mobile page speeds and positive online mentions build brand visibility and trust. For example, after an agency optimized on-site speed, a retailer's organic traffic climbed 34% in 9 months.
Improving brand visibility-Improved Online Conversions
SEO-referred traffic converts better than other sources, impacting revenue gains.
Better website conversion rates-ROI of SEO Services
Studies show an average SEO ROI of 530%. Agencies provide client data proving strong ROI. Now that we've covered the business impact of SEO let's discuss a key area agencies manage – creating effective SEO content.
SEO Content Creation-Methods, Quality, and Relevance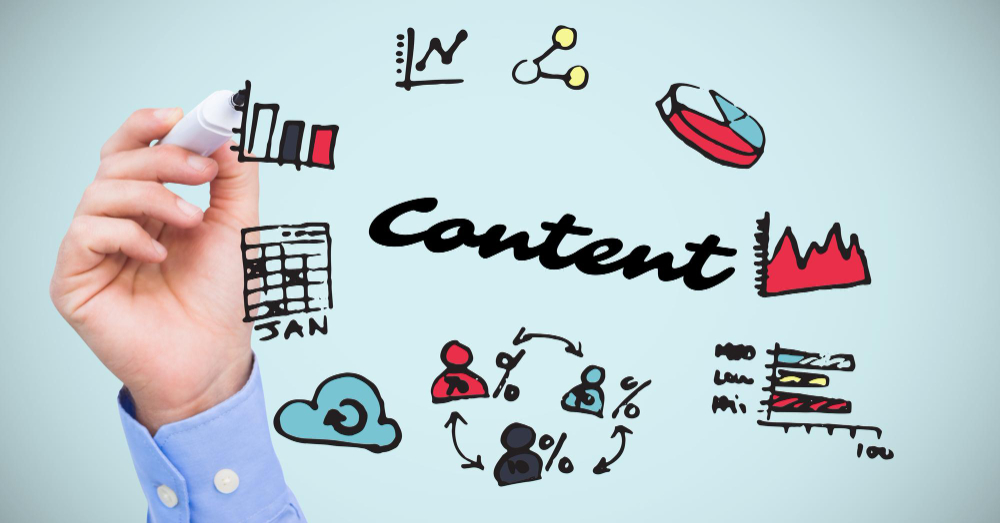 Strategic SEO content earns rankings for high-value keywords and engages visitors. Prioritize quality content that directly connects and aligns with user intent for each keyword. Promote your content across channels to drive traffic. Refresh old content to maintain relevance. Analyze performance in analytics, refining based on engagement data. Follow on-page SEO best practices, including optimizing title tags.
Why high-quality content is crucial
For optimal SEO performance and improved conversion rates, it is crucial to prioritize the creation of high-quality, well-optimized content. Such content plays a pivotal role in driving organic traffic and engaging with your audience, ultimately leading to better results for your website or business.
Creating content that is aligned with your target audience
Research target keywords, create optimized topics matching intent, and promote content across marketing channels.
Ensuring Content Relevance and Intent
Craft content directly related to the user intent for each keyword. Refine topics based on engagement analytics. Once you have a managed SEO program underway, tracking progress and results is crucial.
Tracking and Measuring SEO Campaigns
Once you have selected a reputable SEO agency and set proper expectations around timelines, the next step is tracking the tangible business growth resulting from managed SEO services.
Key indicators to monitor success include organic traffic growth, decreasing paid share, better page authority metrics, and ascending keyword ranks – especially for priority targets. Review reports from your agency, concentrating on key metrics aligned with your goals. Analyze and act on underperforming areas.
Examples of KPIs agencies track include:
Rankings for target keywords
Website traffic metrics
Lead and sale conversion rates
Site authority measurements.
Platforms like Google Analytics, Moz, and SEMrush provide data.
Monitoring important key performance indicators
The top metrics are organic traffic, paid vs. organic split, page authority, keyword rankings (notably for targets), and conversions.
Using Analytics Tools
Google Analytics provides website traffic data, while platforms like SEMrush offer added audits, rank tracking, and campaign management capabilities.
Interpreting SEO Reports
Routinely review agency reports. Analyze key metrics vs. targets. Identify underperforming zones and work on optimizations.  Choosing the ideal agency partner to meet your goals is key to SEO success.
Choosing the Right SEO Agency for Your Needs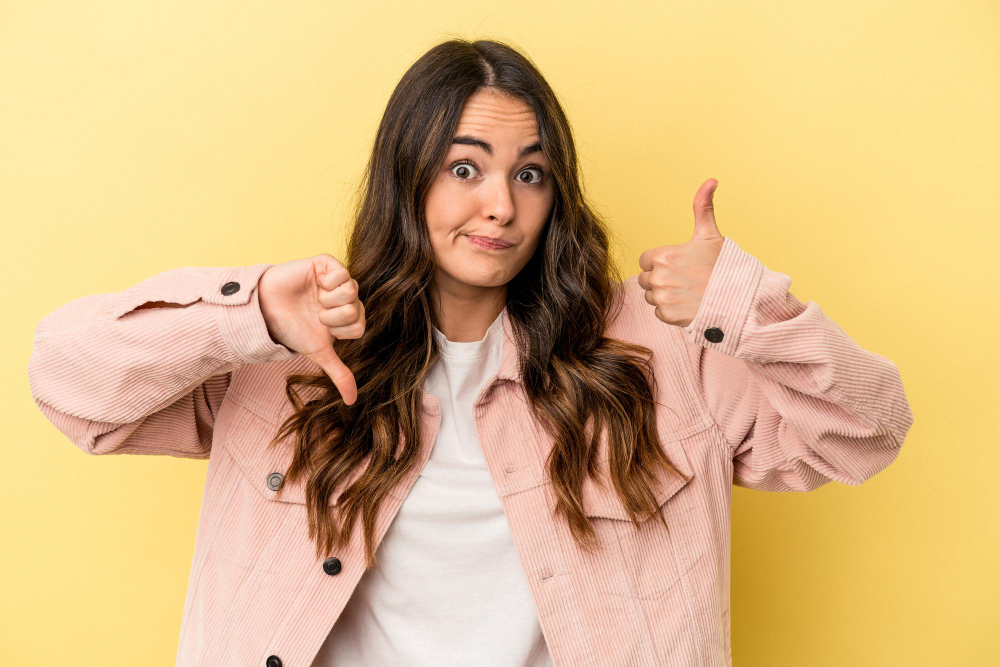 Vetting potential partners is critical. Look for proven expertise in key areas like local SEO, reputation management, and link building. Request relevant case studies to evaluate past performance. Clearly convey your goals and ensure the agency outlines specific strategies to achieve them. Compare multiple providers and be wary of low-cost options overpromising. Favor custom packages over one-size-fits-all solutions.
Vetting Qualifications and Expertise
Scrutinize years in business, client examples, expertise areas, and management standards when vetting agencies.
Evaluating Reporting and Results
Demand relevant case studies and reporting samples. Verify ROI and KPI improvements. Evaluate your team's current SEO skills and knowledge. Identify strengths but also gaps where your team may lack expertise. Understand the strengths and weaknesses of your current SEO strategy.
Assessing Services and Pricing
Contrast service packages and pricing models to find the optimal fit aligned to your goals and budget. Questions to Ask Potential Agencies Interview agencies on their track record, custom offerings, optimization strategies, and reporting capabilities. As we wrap up, it's important to keep SEO future trends in mind.
The Future of SEO-Emerging Trends and Innovations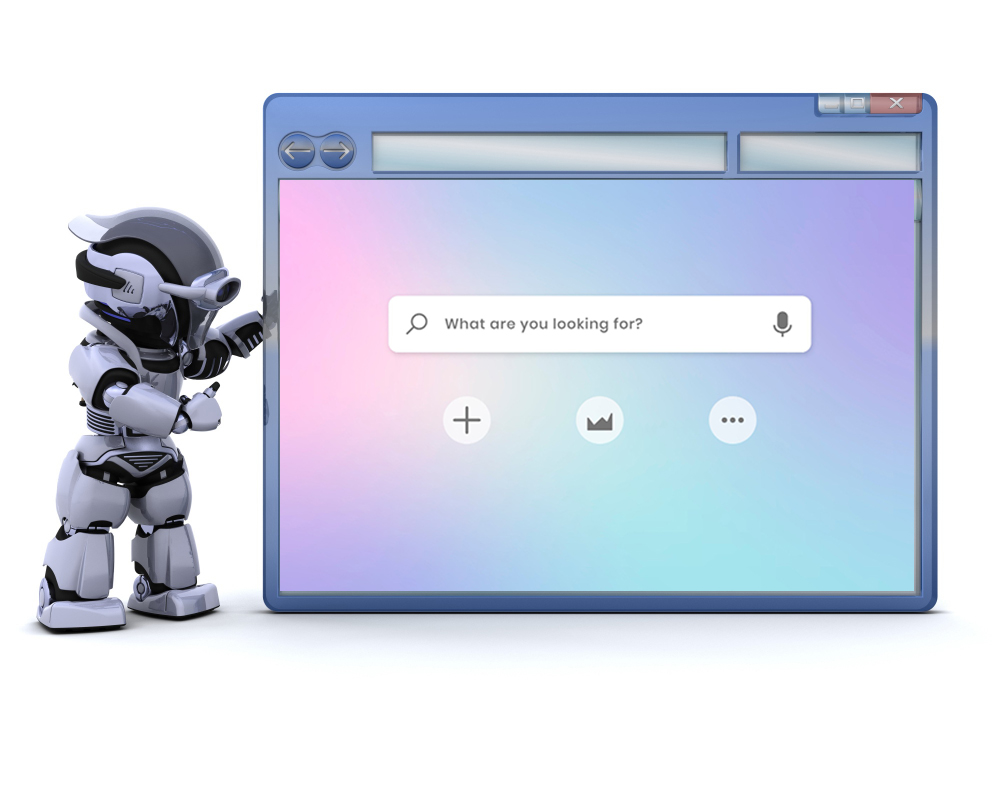 Large language models (LLMs), Artificial Intelligence, and Voice search continue growing rapidly, requiring optimization for spoken keywords. Leveraging artificial intelligence for tasks like generating keywords, identifying link opportunities, and providing recommendations assist SEO managers in working smarter.
With mobile-first indexing, ensuring fast mobile page speeds and user experience is imperative. Stay on top of Google's algorithm changes and test new features like rich results when beneficial.
In 2023, Google's March Broad Core Update rewards content that its algorithm deems to be of high quality. Agencies should be diligent in monitoring website search rankings, as the update can penalize content it perceives as lower in quality. Also, with the rise of AI-generated content, there's an increase in "Internet waste."
To stand out, your content has to be sharply focused on specific keywords and authoritative in accordance with current search engine algorithm versions. The future of SEO is long-lasting, with strategies and techniques that provide sustainable and continuous growth over time.
The Rise of Voice Search
Optimize for spoken conversational keywords. Provide clear, succinct answers to questions.
The Impact of AI on SEO
AI is transforming areas like keyword research, link prospecting, and data-driven recommendations.
The Importance of Mobile-First Indexing
With mobile-first indexing, your site's speed and UX on mobile are crucial. Conduct audits to catch issues early.

Here's how SEO agencies can maximize success: Provide consistent reporting, recommend optimizations, suggest strategies for your goals, and have a fast turnaround on requests.
Be realistic with timelines. Keep communication open, convey goals clearly, and articulate desired outcomes. Continuously optimize efforts based on data. Apply agency insights – they have invaluable knowledge to impart. In the current landscape, adopting and adapting best practices for AI tools is a disruptive trend and evolution that every marketing professional should adapt to. Agencies should also be aware of Google's constant innovations and changes in its SERP layout and functionality, especially around AI. Maximizing a managed SEO partnership for success involves improving your page rankings, a key aspect of SEO that directly impacts your online visibility.
Maintaining Open Communication
Communicate frequently and transparently. Quickly voice concerns or requests.
Setting Clear Expectations
Convey your priorities, targets, desired outcomes, and vision to align efforts.
Regularly Reviewing and Adjusting
Evaluate progress monthly. Continuously optimize based on data.
Key Takeaways…
The right and best-managed SEO solution aligned to your business goals provides benefits like more organic traffic, conversions, brand visibility, and revenue. Do ample research before choosing an agency partner. Once engaged, collaborate actively. With optimized SEO, your company can prosper long term. In 2023, SEO is increasingly seen as a long-term investment with compounding returns. For instance, top-ranking pages for top ecommerce terms have seen a 120% lift in traffic due to the compounding effect of SEO. This suggests that the work done by SEO professionals today will continue to pay off in the long run.