Off-page search engine optimization plays a crucial role in driving your website's success in today's world of digital marketing. Accounting for up to 75% of your SEO success, according to a study from SEOtribunal. 
While link building is a significant aspect of off-page SEO, making up 40% of the factors determining your website's position in search results, off-page SEO encompasses various opportunities to increase organic traffic and attract natural links and authority beyond your website. 
For instance, you can leverage social media marketing, influencer outreach, brand mentions, and guest posting to establish your website as a reliable and authoritative source of information, helping you rank higher in search results, gain a larger share of voice, and outperform your competition.
As an experienced SEO specialist, I can attest that off-page optimization and off-page techniques are critical in boosting your website's online presence and attracting more traffic for the SEO community. However, to build a successful link-building strategy, you must take a holistic, balanced, and comprehensive approach to both on-page SEO and off-page SEO.
This off-page SEO guide focuses on the ranking factors and the fundamental elements of off-page optimization that have proven effective and explain why they matter for online success. 
By implementing these tactics, you can demonstrate Experience, Expertise, Authority, and Trust (E-E-A-T). The acronym has been updated to highlight the importance of experience, as Google and other search engines prioritize a better visitor search experience.
To take your website's success to the next level, you must implement some fundamental off-page SEO factors to demonstrate E-A-T, enhance your website's authority, improve user experience, and rank higher in search results. However, do not stop there. Keep exploring off-page SEO tactics to unlock your website's full potential.
What Is Off-Page SEO?
Off-site SEO, or off-page SEO, refers to the tactics used outside your website to improve your website's off-page SEO signals and ranking in search results pages (S.E.R.P.s). 
Think of it like this – if your website is your house, off-site SEO is like building your reputation in your community. This is a known direct Google ranking factor!
Some important off-page SEO techniques include:
External backlinks: Building high-quality backlinks from other websites that point to your site can signal to search engines that your content is trustworthy and authoritative. However, not all backlinks are created equal, and it's essential to follow best practices and attract natural links and target sites with relevant content or blog posts that align with your website's topic.
Anchor text: Using descriptive and relevant anchor text when linking to your own site or other sites on the same specific topic can help search platforms understand the relevance of the content on the linked pages and linking site.
Social media optimization: Social media signals such as likes, shares, and comments can also impact your website's ranking in search results. Including a share button on your website and promoting your content on various social media platforms can help increase your reach and visibility.
Brand mentions: This is a powerful link-building tactic. Even without a direct link, brand mentions can signal to search engines that your content is relevant and trustworthy. Monitoring brand mentions and engaging with users who mention your brand can help build your reputation and authority online.
Local SEO: Optimizing for local search can be critical to your success if you have a local business or a physical location. This may include tactics such as claiming your business listing on Google My Business, building local citations, and targeting location-specific keywords.
Trust signals: Other trust signals that can impact your website's ranking include things like the age and authority of your domain, the quality and quantity of your content, and the security of your website (e.g., using HTTPS).
By focusing on high-quality external backlinks, descriptive anchor text, social media optimization, brand mentions, local SEO, and other trust signals, with a strategic on-page SEO strategy, you can establish trust and understand your site, attract more organic traffic, boost your search engine ranking for a query and establish your website as an authoritative source of information in your industry.
Why Does Off-Page SEO Matter?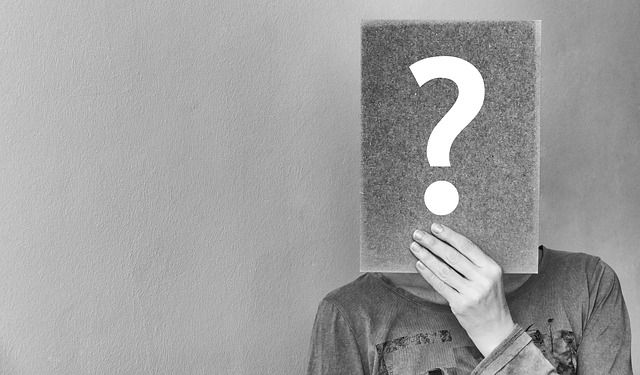 Consider Off-page search engine optimization as a long-term strategy for achieving higher rankings. The world wide web isn't the field of dreams. If you build it, they won't just come. But why does off-page SEO matter if "content" is king and links are attracted to great content?
Employing the strategies for search platforms, such as link building, social marketing, guest posts, and online reviews, helps establish your website's authority, built over time.
Additionally, engaging in reviews even in other search engines will also help increase domain authority, increasing the share of voice in search results pages.
On-Page SEO vs. Off-Page SEO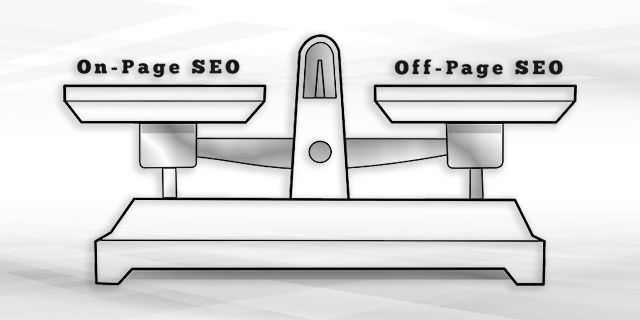 Which Has More Impact On A Ranking?
|   | On-Page SEO | Off-Page SEO |
| --- | --- | --- |
| Pros | Complete control over website optimization and content.Easier to implement and track changes. Directly impacts website usability and user experience. Helps in creating a consistent and cohesive brand image. This can lead to higher conversion rates. | Helps in improving the website's authority and domain relevance.Can generate referral traffic to the website.Increases the visibility of the website on various online platforms.Diversifies the traffic sources for the website. |
| Cons | Limited scope for optimization as it is restricted to the website itself.May take longer to see the results of changes made.Can be time-consuming to create quality content for optimization. | Building links requires more outreach and relationship building. Less control over the optimization process. Results may take longer to see and be harder to track. |
Which is more important for boosting search engine rankings and driving traffic to your website? It's a question that has sparked much debate among SEO professionals, and the answer is more complex than choosing one over the other.
On-page SEO involves optimizing your website's content, structure, and HTML to make it easier for search engines to understand and index your site and earn natural links. This includes using relevant keywords, optimizing meta tags, ensuring proper site architecture, and more.
On the other hand, off-page SEO focuses on external factors that can impact your site's search engine rankings. This includes building high-quality backlinks from other authoritative sites, social media optimization, and building relationships with industry influencers.
On-page and off-page SEO are critical components of a comprehensive SEO strategy, and one can only succeed with the other. However, your approach may vary depending on your goals and the type of website you have.
For example, if you're a local business with a physical location, you'll want to focus more on on-page optimization for local search terms. 
This includes optimizing your website for local keywords, building solid relationships with other local businesses and community organizations, and ensuring that your website is easily navigable for users and search engine crawlers.
On the other hand, if you're a global brand looking to establish your authority and boost your visibility on the internet such as building high-quality backlinks and promoting your brand on social media may be more effective.
But it's important to remember that neither strategy exists in a vacuum. Instead, they are symbiotic and work together to create a well-rounded and effective SEO strategy to drive more traffic and boost search engine rankings.
On-page SEO and off-page SEO are equally important, and each has its unique strengths and weaknesses. On-page SEO is critical for establishing a solid foundation for your website, while off-page SEO helps to build authority and increase your website's visibility.
Ultimately, the most effective SEO strategy will involve a combination of both tactics. Creating high-quality, relevant content optimized for semantic search engines and promoting that content through social media and other channels can improve your website's search engine rankings, attract more traffic, and grow your online presence.
So, rather than choosing between on-page and off-page SEO, finding the right balance of search engine optimization and digital marketing that meets your overall website and goals is essential. 
By understanding the strengths and weaknesses of each approach and developing a comprehensive SEO strategy that incorporates both, you can achieve long-term success and growth online.
Top 7 Off-Page SEO Strategies For Better Search Rankings
Here are 7 proven tactics you can implement on your own website today to boost your off-page SEO factors and online presence.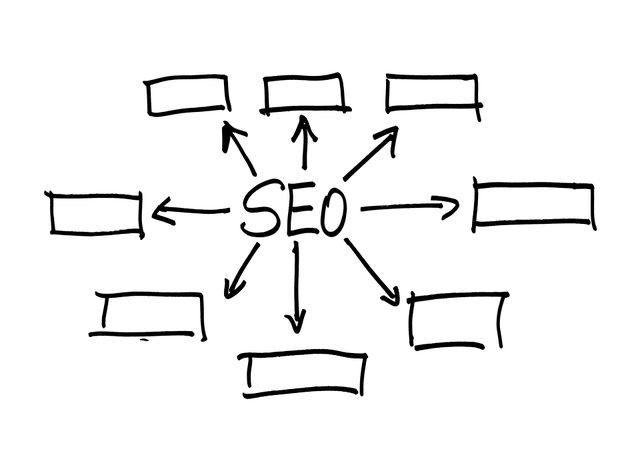 1. Guest Blogging
Guest blogging is an off-page SEO strategy businesses and brands use to boost search engine visibility and increase website traffic. Regarding SEO, the general idea behind guest blogging is to publish content on other websites and blogs to attract more viewers and click-throughs while providing quality, backlinked content to those sources.
When undertaking guest blogging, it is critical to source websites and bloggers that are reputable in their industries and have a substantial online following who would be likely to read your guest post. Usually, this authority can be measured using metrics such as Domain Authority (DA). 
Additionally, when targeting publications, it is advisable to seek places where an article or post will likely be featured prominently. Increased visuality will ensure maximum engagement and the most significant potential for driving website traffic.
In contrast to many other forms of off-page SEO, guest blogging requires some form of creative effort to produce compelling content that is both SEO-friendly and engaging to readers.
Moreover, it's crucial to ensure that your content aligns with the style and tone of each site.
There may be better approaches than simply starting with generic content and making minor modifications. Instead, it's important to carefully tailor your content to fit the specific site's voice and character. As a result, it is essential to spend time crafting quality, informative and genuine pieces that complement both the reader's requirements and the search engine's expectations.
Once written, posts must be submitted to the website or blog owner, ensuring appropriate citations and proper author attribution.
Finally, when submitting a guest post to an external website, including meta description and title tags within the content is strongly encouraged to send the right signals to information retrieval systems.
2. Broken Link Building
Broken link building is a clever off-page SEO strategy for acquiring high-quality authority links. 
Here's an example of how it works: Let's say you run a website about cooking and come across a food blog with a broken recipe link. The link used to go to a recipe for chocolate chip cookies, but the page has since been removed, leaving a broken link.
Using a tool like Ahrefs, you can quickly identify broken links on external websites that point to content similar to yours on your own website. 
For example, once you've identified the broken link on the food blog, you can reach out to the blog's administrator and offer your recipe for chocolate chip cookies as a replacement for the broken link.
If the administrator accepts your offer, they'll replace the broken link with a link to your recipe, providing your website with an off-page SEO link from a highly relevant and reputable source in the food industry. 
This process can be repeated with other websites with relevant broken links to improve your off-page SEO links further and enhance your website's visibility and search engine rankings.
While broken link building can be a cost-effective and efficient way to acquire valuable off-page SEO links, it's essential to approach it carefully. First, focus on finding broken links from highly relevant and reputable websites to ensure the links you acquire are high quality and provide genuine value to your website's visitors.
3. Local SEO
Off-page and Local SEO strategies work together to increase the online visibility of brick-and-mortar businesses. Local SEO involves optimizing a website for local keyword phrases and submitting the website to directories like Google My Business and Bing Places. Strategic placement of relevant keywords in titles and meta descriptions and building local citations and links can improve a business's site rankings.
To maximize the impact of local SEO efforts, businesses should research and select relevant keywords that align with the customer's journey and search intent. 
A clear keyword strategy increases the chances of businesses being found by potential customers actively searching for their products or services. In addition, creating localized content, such as blog posts and social media posts, can also increase website traffic and improve brand recognition.
Finally, businesses should optimize their N.A.P. (name, address, and phone number) and website for local citations, as they can significantly impact website rankings. Combining off-page and local SEO strategies can help businesses establish themselves within their local communities and attract more local customers.
4. Link-Building Strategies
Link building is a simple concept, but it can be time-consuming to execute. A link-building tactic involves on-page SEO optimization and off-page SEO optimization. Therefore, it's essential to use a multi-disciplinary approach and remember the importance of link juice.
To maximize the impact of your local SEO efforts, employ internal linking, which directs users to more relevant web pages within your website, and external link building. Using both strategies can increase your chances of being found by potential customers and maximize the impact of your SEO efforts.
To ensure the success of your link-building campaigns, follow certain best practices such as conducting keyword research, creating content within given keywords, and submitting backlinked content to other sites.
Additionally, having a presence across multiple platforms, like social media networks, can help boost the success of your campaign. Other off-page factors to consider when creating and sending out link-building campaigns include domain authority, the site's reputation, searcher intent, and organic traffic. Following these guidelines can help create effective link-building campaigns that improve your website's visibility in search engine results pages.
5. Reputation Building Techniques for Off-Page SEO
By taking advantage of reputation-building techniques, businesses can establish trustworthiness and authority in the eyes of their target audience, as well as with search engine algorithms.
Search engines use many off-page factors to determine the relevancy of a web page to a given search query. Reputation-building off-page strategies help create strong signals that show web crawlers that a website should be ranked higher for specific keywords or phrases.
Ultimately, this translates into increased search engine ranking, higher organic traffic, and more conversions from those visits.
Reviews
When it comes to boosting search engine visibility, reviews are an essential factor. Reviews are social proof that provides a sense of trustworthiness, particularly for local businesses, by showing customers and search platforms that a business has been recommended or endorsed by previous clients.
Reviews aggregated on different websites act as inbound links, especially for local SEO. In addition, active engagement with customers and sharing of relevant content offer an effective way to improve search ranking and create trust.
Content Marketing
Content marketing allows businesses to show potential customers their expertise in a specific field, while ongoing customer service shows care and attentiveness.
Testimonials
Testimonials are also helpful, as they create trust between potential customers and the business, while social media profiles and audiences offer heightened visibility.
Social Media
Off-page SEO elements now include social media platforms, as organic searches on mobile devices combine organic results and social sources based on the network used. Businesses can leverage the power of popular social networks by growing their following, creating branded hashtags, and posting engaging content to reach their target customers and increase their search rankings through social signals.
Establishing trustworthiness and achieving success in search engine results pages require reputation-building strategies. Engaging with the target audience personally, remaining relevant, and gaining customer trust are essential for business success.
6. Building Out Business Directory and Social Media Profiles
For local business owners, identifying and promoting their local presence can pay dividends in increasing search engine visibility. Building profiles on local business directories help optimize websites for specific offerings, services, and geographic locations. Best practices for local SEO involve:
Listing businesses in online directories and on social networks.
Ensuring accurate N.A.P. listings (name, address, phone, and website) across multiple niches.
Optimizing the website itself for local searches.
Some of the benefits of local directories and social media profiles for local off-page SEO include an improved ability to rank for nearby shoppers, a better chance for higher click-through rates, and an enhanced sense of customer trust and reliability. 
Additionally, adding content related to local markets can amplify the frequency and quantity of organic results these sites see from search results. A properly optimized website can outperform national competitors, providing a real competitive advantage in the highly competitive world of local search and marketplaces.
7. Leveraging Social Media Marketing
Social media marketing is essential to off-page SEO and overall digital marketing. It offers possibilities to extend a brand's reach, engage more closely with customers, boost customer loyalty, and convert better.
Companies should identify their social strategy partners carefully and efficiently plan promotions, contests, and exclusive offers. As one of the most important aspects of off-page SEO, social media can produce better search engine results when appropriately utilized.
When creating content for social media, businesses should focus on developing engaging, aesthetically pleasing visuals, exciting videos, and compelling snippets of information about products and services offered. 
Even if businesses have yet to receive immediate results, continued effort creates more credibility with potential customers and endless opportunities to drive organic referred traffic.
Businesses should also look beyond their sites and maintain a pulse on industry conversations, even if they are not ready to join the discussion.
Posting content frequently can earn backlinks, build brand relationships, and garner attention from media outlets. But, more importantly, content needs to showcase competence, authority, and trust (E-A-T), as search engines increasingly weigh off-page factors in determining a website's ranking.
Social media marketing and creating helpful content are essential components of off-page SEO.
Other Ways To Improve Off-Page SEO & Best Practices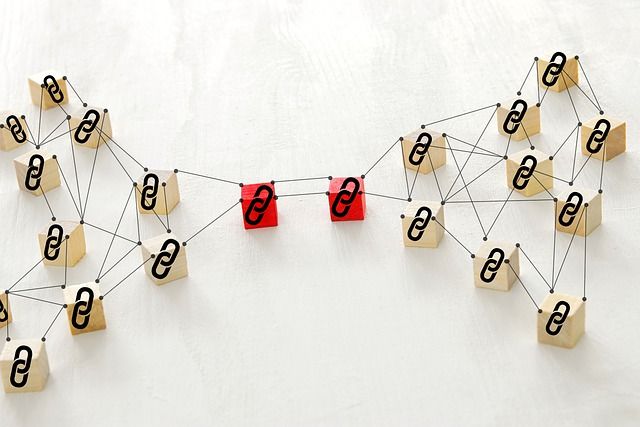 To get the most out of your off-page SEO efforts, here are several best practices that you can take advantage of:
Compressing media files
Optimizing images before uploading media files is one way to optimize page performance. Technically this is part of Technical SEO. However, it does play a valuable role in the user experience. For example, tools such as TinyPNG and Squoosh can compress an image's file size without compromising image quality, helping to speed up page loading times.
By compressing images, videos, and PDF documents, you can reduce their file size and therefore make them load faster, which can benefit both users on mobile devices and bots crawling the pages. This process, known as technical optimization, is essential for improving website speed and increasing domain authority.
Content optimization
Optimizing your content is crucial for off-page SEO success. It would help if you used SEO tools like Surfer SEO, Frase, Cora, or Clearscope. These tools can help you create helpful, high-quality content that both people and search engines can find.
To create engaging, helpful content, it's essential to understand your audience's wants and needs accurately. You should use this knowledge to create helpful content based on relevant natural language keywords and related phrases for searches. 
You must optimize your content with title tags, descriptive headlines, and internal and external links.
Optimizing your content for People Optimized Search (P.O.S.) is also essential. This means anticipating user behavior, considering their interests, and developing content accordingly. 
By following these guidelines, you can increase your chances of being found by potential customers, remain relevant, and personally engage with your target audience. Ultimately, this will lead to success in search engine results pages.
Keywords
Optimizing for keywords targeting nearby and regional audiences, such as Long Tail Keywords – Include less competitive, longer phrases to target more specific searchers. In addition, look into keyword research to determine popular relevant words and phrases related to your topic.
Title Tags
The titles of webpages should clearly present the content contained within.
Meta Descriptions
The short descriptions of webpages should add value and target relevant keywords.
Quality Content
Providing informative, helpful content that adds value to those who read it.
Mobile Device Optimization
Make sure that pages are fast and responsive on different sizes of screens.
Branded searches
To develop a successful off-page SEO strategy, you must consider how Google's branded algorithm affects search rankings when users search for your brand. The branded algorithm aims to elevate content associated with your brand, which can significantly impact search results. 
Therefore, you must focus on creating and promoting high-quality content relevant to your brand and target audience. This approach will increase your chances of appearing at the top of search results and establish your brand as a trusted authority in your industry.
Get Involved in Discussions
Engaging in online discussions can lead to valuable opportunities to build relationships and gain exposure with potential customers. Moreover, conversations held in forums, Reddit threads, and Quora posts often serve as an organic form of advertisement. 
Businesses can respond to questions, answer queries, and identify opportunities to drive organic search traffic by creating and contributing high-value content to these conversations.
Additionally, having conversations with customers can build links and increase shares of content, leading to a higher potential for finding new customers and improving organic rankings in search engine result pages.
Additionally, having conversations with customers can build links and increase shares of content, leading to a higher potential for finding new customers and improving organic rankings in search engine result pages.
Submitting backlinked content
Many sources, such as bloggers and digital magazines, allow businesses to submit guest posts. A guest post is an article written by an expert and hosted on a third-party website, allowing the company to reach a larger audience through its content. Having quality content will not only attract readers, but it will also create more links pointing to the website that can drive organic traffic.
Similarly, adding content to free or paid directories and embedding a link to the website or blog as a signature or badge can serve the same purpose.
Final Thoughts
SEO is a dynamic game that keeps evolving, and if you want to win, you need to master the art of Off-Page SEO. In today's digital marketing landscape, it's no secret that Off-Page SEO plays a pivotal role in driving your website's success.
So, what exactly is Off-Page SEO? It's all about going beyond your website and spreading your online influence far and wide. Think of it as building your digital reputation in the vast online community.
One of the key weapons in your Off-Page SEO arsenal is high-quality backlinks. These little powerhouses send a clear message to search engines that your content is legit and worth paying attention to. By creating a comprehensive link-building strategy, you can turbocharge your website's off-page optimization, boost organic traffic, and climb those search result rankings.
But that's not all. Social media optimization is another secret ingredient that can take your Off-Page SEO game to new heights. Don't just sit there, twiddling your thumbs—leverage the power of social media platforms. Promote your content, engage with your audience, and watch those social signals skyrocket. The result? Increased visibility in search results and a flock of eager visitors heading your way.
Brand mentions also deserve a special mention. Even if they don't come with direct links, these babies tell search engines that your content is relevant and trustworthy. So, keep your eyes peeled, listen to what people are saying about your brand, and jump into the conversation. Engage with your audience, build your reputation, and become an authority in your industry.
Now, let's talk about guest blogging. It's like crashing the coolest parties in town, except you're not just there for the fun. Contributing killer guest posts to top-notch websites and blogs allows you to expand your reach, earn backlinks, and become the go-to authority in your niche. It's a win-win situation.
And if you're a local business, listen up. Combining Off-Page SEO with Local SEO is a match made in heaven. Optimize your website for local search terms, claim your spot on platforms like Google My Business, and build citations like there's no tomorrow. Your visibility in local search results will skyrocket, and you'll be raking in customers from your own backyard.
To sum it up, Off-Page SEO is a must-have in your digital marketing toolkit. It's not just about what's happening on your website or on-page seo; it's about spreading your influence far and wide. So, mix on-page elements, technical SEO wizardry, and off-page optimization strategies to create a powerhouse SEO strategy. Stay committed, adapt to the ever-changing trends, and watch your website soar to new heights of success.
Remember, in the world of Off-Page SEO, there are no limits. So, go ahead, unleash your SEO superpowers, and conquer the digital realm!