Unlinked brand mentions are a vital yet often overlooked component of off-page SEO. These mentions can have a significant impact on your website's authority and visibility, and turning them into high-quality links can supercharge your SEO strategy and propel your business to new heights.
According to a study by Moz, links from unlinked brand mentions can result in a remarkable 50% increase in search rankings. Such a boost to your SEO performance is simply too valuable to ignore.
To take advantage of these valuable mentions, start by monitoring and identifying them using reliable SEO tools like Google Alerts, Mention, or BrandMentions. Once you've identified unlinked mentions, reach out to the website owner or author and kindly request a hyperlink to your website. Offering something of value in return, such as a discount on your product or a guest post on their blog, can often persuade them to comply. Building relationships with bloggers, journalists, and other influencers in your industry is also an astute strategy.
Creating high-quality content that people naturally want to link to is another crucial aspect of turning unlinked mentions into quality links. You can increase your chances of earning backlinks by consistently producing valuable blog posts, web pages, and other content.
Remember to regularly monitor your backlinks to ensure they are still intact and functioning properly. By implementing a comprehensive strategy to turn unlinked brand mentions into quality links, you can significantly enhance your SEO performance and increase your website's authority in your industry.
Here is your quick overview of what we will cover, and I will go more into depth after:
Monitor and identify brand mentions and unlinked mentions using tools like Google Alerts, Mention, or BrandMentions.
Reach out to the author or webmaster and kindly request them to add a hyperlink to your website.
Offer something of value in return, such as a discount on your product or a guest post on their blog.
Build relationships with bloggers, journalists, and other influencers in your industry.
Create high-quality content that people want to link to.
Monitor your backlinks regularly to ensure they are not broken or removed.
What are Unlinked Brand Mentions?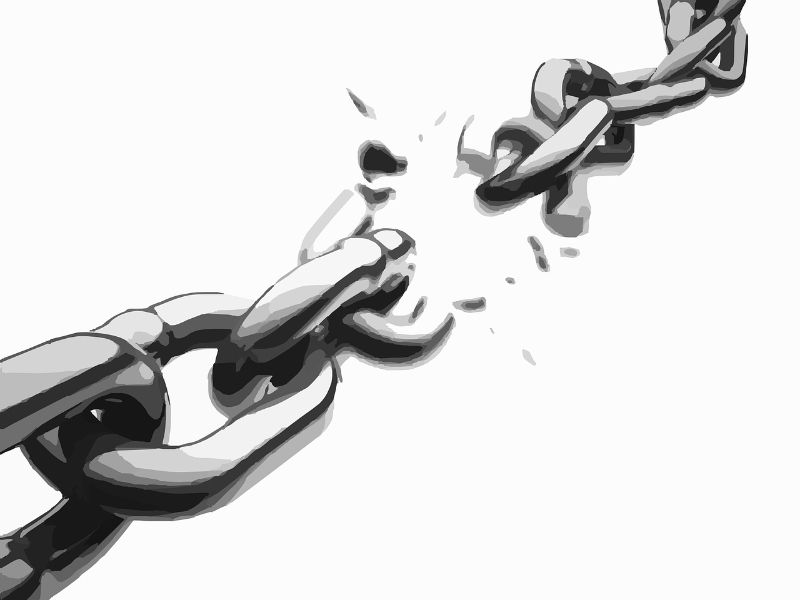 Mentions of a brand without a link back to its website? That's what we call Unlinked Mention. You can use them to measure your brand's visibility, reach, and awareness online through social media posts, blog posts, articles, and other content. Linked mentions appear as blue live hyperlinks, while unlinked ones are just plain text – no link. Think of it this way: when someone from an organization is quoted on a website, but there's no link back to them – that's an unlinked mention!
Unlinked Brand Mentions come in two main categories: 
Linked mention
Unlinked mention
The difference between them is simple – if the website links back to the source, it's linked; if not, it's unlinked. Examples include quotes from people or organizations, product/service reviews, or lists with your brand name included but not linked.
Leveraging these types of mentions has great benefits: creating new backlinks, boosting your image, and improving search engine rankings! Plus, Google offers tools to discover unlinked brand mentions and turn them into links – how cool is that?
Why are Unlinked Mentions Important for SEO?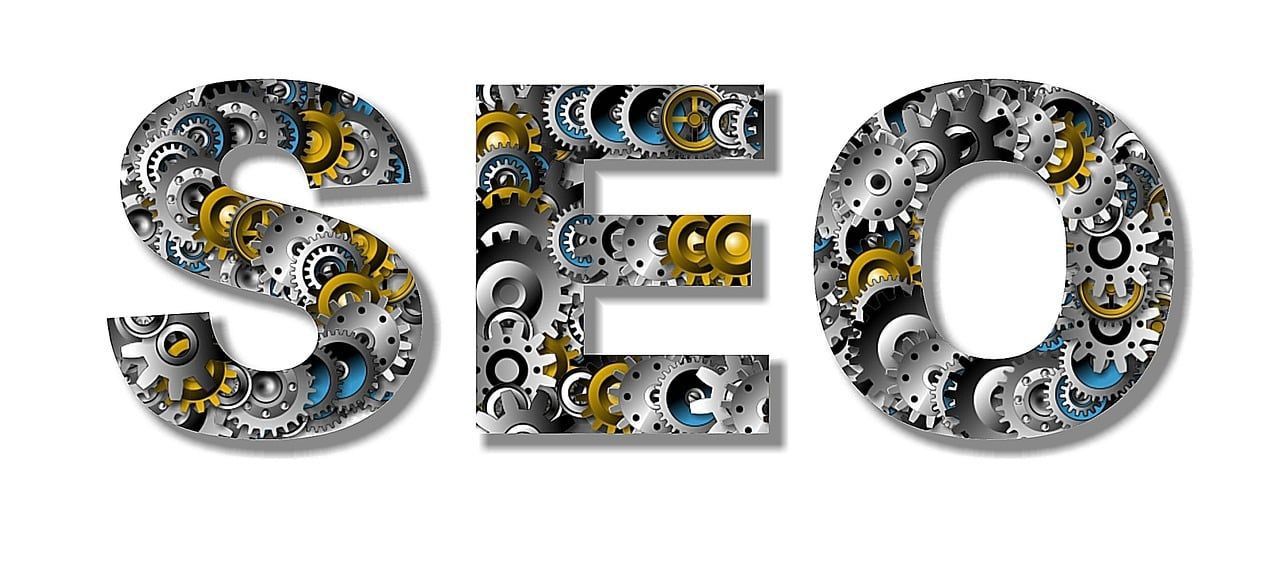 Unlinked brand mentions allow SEO professionals to capitalize on the brand's recognition as a low-hanging fruit without investing heavily in off-page SEO and link-building campaigns. By utilizing unlinked mentions, businesses can benefit from improved SEO standing, increased brand value, and a positive online image.
Improved SERP Results
Utilizing brand mentions can be an effective way for businesses to enhance their SEO efforts and brand value. But how does it work? First, companies can acquire valuable backlinks by monitoring the web for unlinked mentions of their brand. This, in turn, leads to increased traffic and higher SERP rankings – a win-win situation! Moreover, it is regarded as a symbol of credibility by potential customers, which helps to enhance recognition and reputation. Therefore, it is worth trying.
A basic way to find an unlinked brand mention; businesses can leverage several tools and techniques to monitor unlinked brand mentions and discover web mentions. The first step is to conduct ree regular web searches and use social media channels, Google Alerts, and Ahrefs Content Explorer. In addition, tools like Screaming Frog can help identify broken links that could lead to potential link-building opportunities. High-quality links!
Incorporating brand mentions into an SEO and link-building strategy can yield significant business benefits, including higher SERP rankings, increased traffic, and enhanced brand recognition and reputation. So, why give it a try?
Higher Domain Authority (DA)
Link building is like a bridge between businesses and their customers, helping them gain visibility and climb organic search rankings. Domain authority (DA) is a metric used to measure the trustworthiness of a website – the higher it is, the better chance it has of ranking well in SERPs. Google relies on backlinks as an; if your website has many high-quality ones from reputable sites, you're more likely to rank higher. Plus, these links are seen by potential customers as a sign of reliability – so building more can increase DA and boost your reputation too!
Relationship Building
Networking with various points of contact from different domains is a great way to build relationships with potential customers, partners, and influencers. Establishing a solid relationship with these contacts can help businesses generate more web traffic and conversions and promote brand awareness. In addition, by connecting with the right people, businesses can create opportunities for mutual collaboration, such as guest blogging, cross-promotion, or creating content cooperatively.
Responding quickly to unlinked mentions is also an essential part of relationship building. Responding swiftly to unlinked mentions can increase the chances of authors adding links to the business's website. As a result, relationship building can help the business gain exposure, improve organic rankings, and cultivate a positive online brand image. Additionally, responding quickly to unlinked mentions can help identify new customers and leads and provide valuable feedback that caused to improve the business's products and services.
Relevant User Insights
Unlinked brand mentions – what are they? They provide a window into user behavior and preferences, accurately reflecting customer sentiment about a product or service. Companies can use this data to identify trends, gain feedback, and track customer sentiment. Plus, businesses can create content strategies tailored to the interests of their target audience by understanding their customers' needs better.
But that's not all! Unlinked mentions also generate relevant user insights which companies can use to improve products or services, increase customer satisfaction and boost the overall experience. And lastly, you can leverage unlinked brand mentions into links vital to improving SEO standing.
How to Find Unlinked Brand Mentions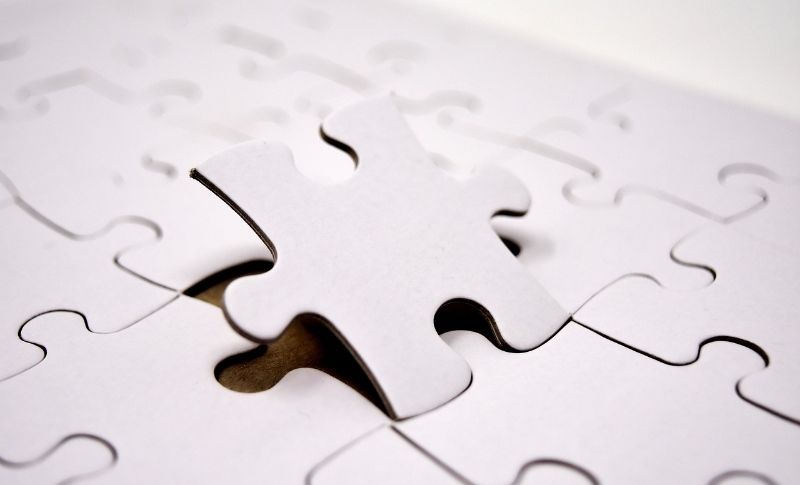 Unlinked brand mentions are a treasure trove of opportunities for any SEO and link-building strategy!
These are online references to a company, product, service, or individual that do not include a link back to the source. Discovering and utilizing these unlinked mentions is vital for boosting SERP results, increasing domain authority, and establishing connections with relevant audiences.
Businesses can use various tools and techniques to quickly uncover these unlinked brand mentions. However, the first and most crucial step is to monitor unlinked references to your brand or product. Search engines, social media channels, Google Alerts, and Ahrefs Content Explorer can accomplish this. Screaming Frog can also help identify broken links that present potential link-building opportunities.
Finding these hidden gems has numerous benefits, from improving SERP results to increasing domain authority and building relationships with relevant audiences. Indeed, they are an invaluable asset in any SEO or link-building strategy.
To start, you will need some SEO tools to monitor social media and Google search results to find brand mentions directly related to your website, such as Ahrefs, Semrush, Sprout Social, or Brandwatch. A quick search in Google will give you more options.
Monitor The for Unlinked Brand Mentions
Monitoring the web for unlinked mentions is like a treasure hunt – you never know what you'll find! However, it's an essential part of any SEO and link-building strategy, as it helps keep your brand or product active and relevant online. To determine if a mention is recent, take note of the date of publication or post on social media. When searching for mentions, include the name of the product or service plus other relevant keywords – such as "Apple Watch" when looking for mentions about this particular item. And remember, Google Alerts can help you stay up-to-date with notifications whenever new content that includes your brand or product name appears. So get out there and start hunting!
Use Google Search To Locate Your Brand
Google Search is a potent tool for uncovering unlinked mentions, providing businesses with valuable insights. Companies can use a specific search query to locate their brand mentions with particular keywords. For example, if you're looking for mentions of "Xfurniture," use the query "Xfurniture" – site:Xfurniture.com – site:Ycompany.com blog. In addition, a quick search on Google can identify any blogs that have mentioned your brand without linking to it.
Moreover, Google provides a backlinks report that can be utilized to search for the correct brand name spelling. This feature is handy for brands with multiple name variations, such as "The Body Shop" and "Body Shop." By searching for the correct brand name spelling, businesses can ensure that all mentions are noticed.
Using Google Search to find unlinked brand mentions can give businesses essential insights to improve their SEO standing and brand value. Companies can identify brand mentions and capitalize on potential link-building opportunities by leveraging specific search queries and the backlinks report.
Leverage Tools
Ahrefs Content Explorer is an excellent tool businesses can use to discover unlinked mentions. This powerful tool allows companies to quickly scan web pages and identify all pages that mention their brand. It provides valuable metrics such as Domain Rating (DR) and URL Rating (UR), which aid in evaluating the quality of these unlinked mentions. Additionally, Ahrefs Content Explorer offers a "highlight unlinked mentions" feature that lets users quickly spot any unlinked mentions in the search results.
Another helpful feature of Ahrefs is the Batch Analysis tool, which helps sort pages by DR and identifies those worth pursuing a link. To do this, select the "Does not contain" filter option and enter a regex code like "ahrefs.com."
Furthermore, when new unlinked mentions appear online, businesses wishing to receive notifications can set up an alert using Ahrefs Alerts. This ensures they stay informed about all new brand mentions and can act on any potential link-building opportunities.
By using additional features such as Batch Analysis and Ahrefs Alerts, companies can maximize the benefits of this tool and enhance their SEO standing and brand value.
How to Turn Unlinked Brand Mentions Into Links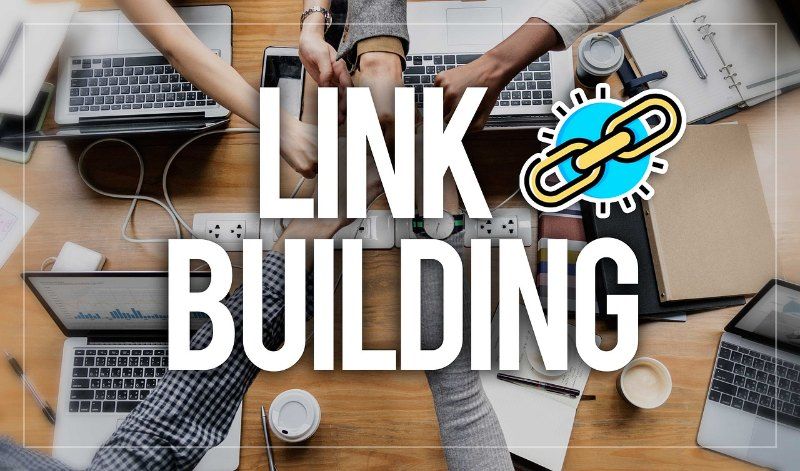 Taking advantage of unlinked brand mentions can save time and add additional value to posts that mention the brand while also earning quick links.
In addition, unlinked mentions offer a unique opportunity for backlinks, as they provide a chance to build links back to a website. PR and SEO go hand-in-hand, as they aim to increase visibility and reach, and collaboration between these entities can be very beneficial.
When turning brand mentions into successful links, evaluating outbound links, prioritizing your link prospects, and reaching out to the author and requesting a link are essential.
Evaluating outbound links involves assessing the link reclamation tactic and the metrics and outcomes for building links through brand mentions. In addition, it is necessary to consider two crucial pieces of information regarding backlinks: the mention's relevance and the link's quality.
The decisive factors for quality score include page authority, content, search engine accessibility, follow/no follow links and meta tags associated with linking pages. To get high-quality backlinks, referencing content on blogs or platforms is recommended. Additionally, taking advantage of unlinked brand mentions is a great strategy, as it is low-hanging fruit, and the people who mentioned the brand already know who you are.
Reaching out to the author and requesting a link is the final step in this process. Following up on unlinked mentions offers potential benefits such as increased organic traffic, domain authority, and brand reputation. To turn unlinked mentions into links, an outreach strategy is necessary.
It is important to offer additional value to convince the author to convert an unlinked brand mention into a linked one, be it a valuable link or a blog post. Therefore, when crafting an outreach pitch, it is advised to avoid words or phrases such as "free," "cheap," or "discount," and instead, highlight the benefits of linking to your website for both you and the webmaster.
Evaluate Outbound Links, Prioritize Your Link Prospects
ink reclamation is like a treasure hunt for lost link value, helping to boost a site's authority. When building links through brand mentions, it's essential to consider domain authority, referral traffic, organic traffic, and company size. Quality score is quantified by page authority, content quality, search engine accessibility of the link, and meta tags associated with the linking page.
To get those coveted high-quality backlinks, you need to reference content on blogs or platforms – or take advantage of unlinked brand mentions, which are ripe for the picking! Assessing the value of a brand mention requires looking at who your target audience is, where the link is mentioned, and what additional value it can bring.
Reach out to the author and request a link
What is the next step in turning unlinked brand mentions into links? First, reach out to the author and request a link. This is your chance to build relationships with authors who have mentioned your brand – so make sure you highlight the benefits for both parties, provide extra value, and show off your industry expertise.
Keep it simple:
Send emails using personalized media lists created by an account executive.
Personalize each email for each site.
Ensure that any link you get is placed on the page organically (not overly promotional).
When pursuing unique unlinked mentions for your organization, optimize efforts and ROI. And remember – offering something valuable can increase your chances of getting a high-quality link!
Ongoing Strategies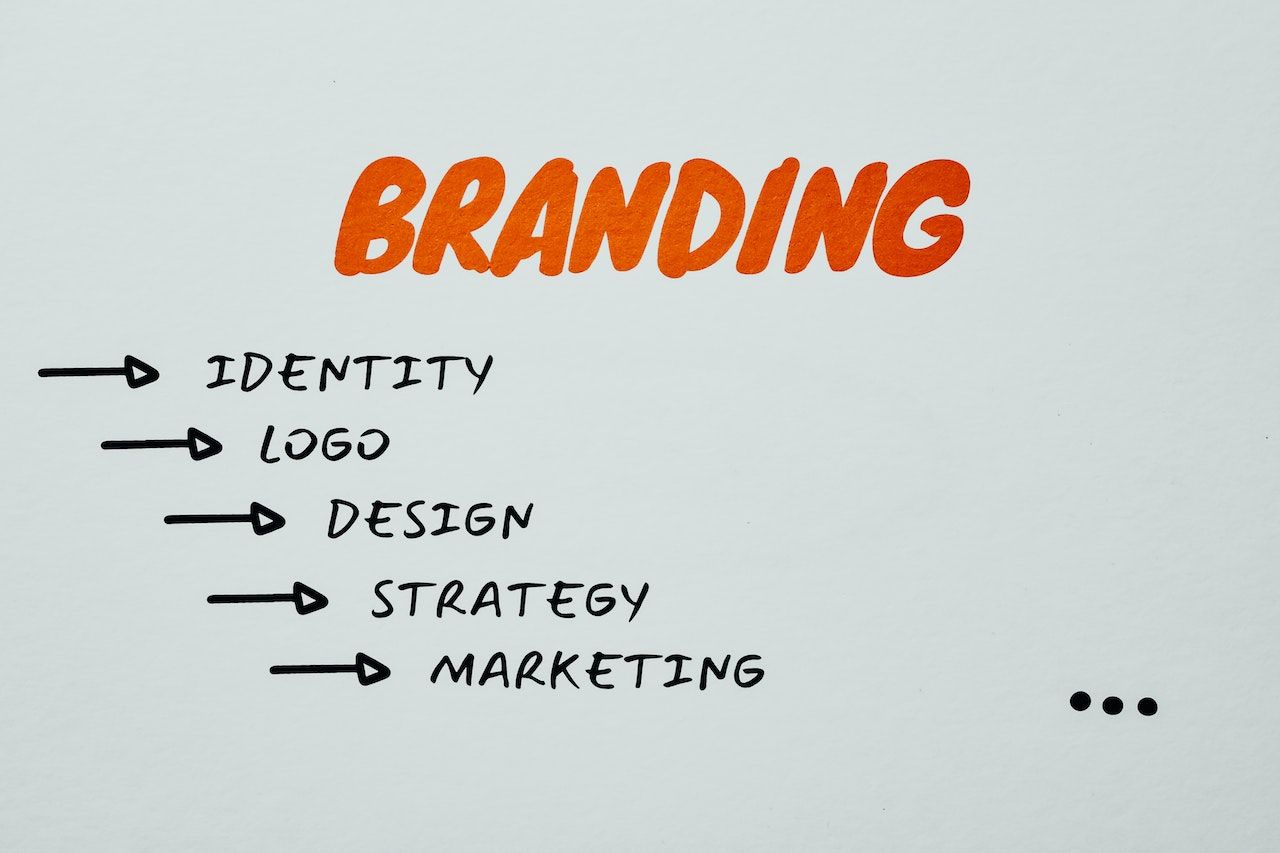 Integrating it with other marketing channels can reap multiple benefits when it comes to your off-page SEO strategy. For example, combining SEO and PR efforts boosts promotional strategies and helps identify target audiences and their interests through acquiring backlinks.
Create Helpful Content With Relevant Keywords
By optimizing specific keywords for SEO, companies can also enhance their organic positions, while SEO experts ensure that the content they produce is what people are searching for.
Creating content with relevant keywords is essential for SEO success. But have you ever wondered how SEOs could help content writers curate topics that potential clients and customers seek?
By understanding what users want, SEOs can create content tailored to target audiences and rank higher on search engine results pages. Optimizing specific keywords also has many benefits – like gaining organic positions!
SEOs have the power to influence content creation in various ways. For example, they make sure writers produce the content people need by optimizing page titles and meta descriptions to increase the organic CTR of a website. This way, their work will be seen by the right audience!
Utilize Press Releases For SEO
Press releases are powerful for SEOs, offering organic publications and dofollow backlinks. Spinepr provides an arsenal of content creation options – from guest posts to press releases and creative press kits. With their media database, you can contact over 1 million industry journalists. Take advantage of this incredible opportunity to grow your business!
Press releases perfectly promote new content to your target audience, boosting visibility and brand awareness. They also provide invaluable insights into creating tailored content that resonates with your target audiences by generating leads.
Promote New Content
Promoting new content is essential for any link-building strategy, as it can help drive traffic and user engagement.
Social media also provides an avenue for SEOs to promote their new content. For example, crafting posts with links to the content can encourage clicks and user interaction.
Promoting new content is essential in link-building strategies; Pressfarm's media database allows SEOs to reach out to millions of journalists; leveraging social media helps increase traffic; using email subject lines optimizes page titles and meta descriptions – all leading to increased user engagement!
Final Thoughts
Businesses should understand how to leverage unlinked brand mentions for improved SEO and increased authority. By finding and monitoring brand mentions, utilizing tools to find them, evaluating outbound links, reaching out to the author with a value-driven pitch, and using SEO and PR for content creation, businesses can benefit from increased authority, SERP results, domain authority, and relevant user insights.
Unlinked mentions allow companies to optimize their SEO presence, get more exposure, and create new relationships, helping them build their business and improve customer experience.
Ultimately, leveraging unlinked mentions is essential to any SEO and link-building strategy and improving overall user experience.